Aurinkopaja supports young Ukrainians in Jyväskylä
21.11.2022
Ukrainians Oksana Povh and Oleksii Kazin fled Mariupol to the city of Jyväskylä in eastern Finland in August 2022. They have no cause to return to their war-torn hometown, they say, so they have decided to remain in Finland. Their first goal is to learn Finnish properly. The Aurinkopaja (Sun workshop) initiative and Vamos play a major role in this.
Twenty-five-year-old Oksana Povh and 21-year-old Oleksii Kazin are from Mariupol, in the Donetsk province of Ukraine. Although much of Mariupol is covered by factories and industrial buildings, much effort had been put into improving the city's appearance over the past few years, say Povh and Kazin. Parks were built or renovated, festivals were held in the city and in 2021 Mariupol was named Ukraine's Capital of Culture.
"We were proud of our hometown."
Povh and Kazin have been together for two and a half years and before the war, their plans for the future were, in their own words, traditional: to carry on in a good job and to settle down.
"The war put a stop to everything"
At the start of the invasion, the windows of Povh's house were shining. But the start of the war was no surprise.
"Everyone knew that the Russians would try to take Mariupol. We just thought it would be over in a few days and then everything would soon be back to normal."
According to Povh and Kazin, the first signs of the invasion were in the shop queues. With the exception of pharmacies and grocery stores, all shops were closed, there were long queues and it was impossible to withdraw cash as everyone had rushed to ATMs to empty their accounts. Then the shops and markets ran out of food. People stopped going out when the shootings started. For security reasons, water, electricity and gas supplies were cut off.
"People gathered in front of the houses around the fires, but then it became too dangerous. When the invaders came to our neighbourhood, we sat inside next to the bearing wall, drinking a little water at a time, not knowing when we'd dare to go out next. There were three of us and we drank about 80 litres of water a month."
When the situation allowed, Povh and Kazin went around their neighbourhood. They searched for shops with broken windows and doors, looking for food and water. Once they found ten litres of three-month-old sour cream, savoured over the next few weeks by youngsters and neighbours. Later, they extended their search to other parts of the city in search of family members and loved ones. According to the mayor of Mariupol, some 20 000 civilians died in the siege of the city between February and May. The current death toll is unknown.
Aurinkopaja provides opportunities for language learning and interaction
The decision to leave Mariupol was taken in mid-summer. Immediately afterwards, Povh and Kazin started studying Finnish. They crossed the border between Finland and Russia on the first day of August. Mariupol is about 60 kilometres from the Russian border and fleeing through Russia seemed the safest option now that conscription in Ukraine also applies to women.
"The Finnish news has said that conscription is voluntary, but I don't know if that's true," says Povh.
If there was no call-up, Povh and Kazin would have stayed in Mariupol and started a food business. But once in Finland they realised that coming to a safe country was a better option anyway.
According to Kazin, there is no point in returning to Mariupol, which was badly damaged by the bombing, in the next few years. So the couple have decided to stay in Finland. The option seemed obvious.
"The climate here is cooler and the standard of living is higher. Social security also seems to be better, especially for young people," says Povh. "We've noticed that for adults who have come here, the situation is more challenging. Learning a new language is difficult for them because their mother tongue is so strongly in the background and there aren't enough places for them to meet people and practise the language. For young people it's easier: we come here [Aurinkopaja] and the Youth Centre Katutaso, meet people and practise the language."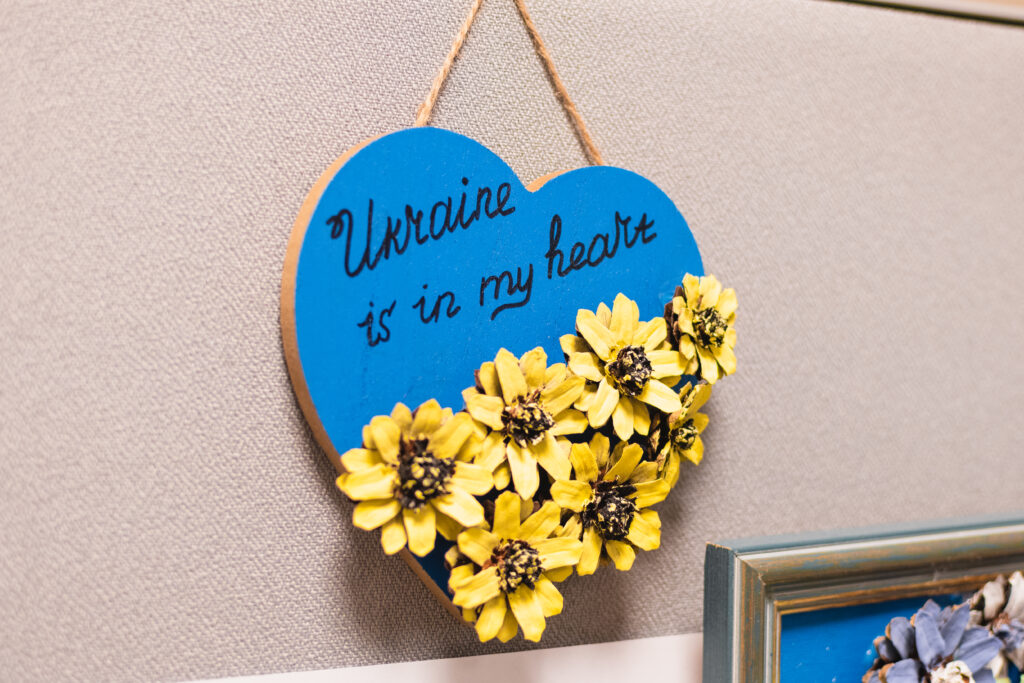 Rapid collaboration by four organisations
The City of Jyväskylä, the Finnish Red Cross, the Valo-Valmennusyhdistys training  association and the Deaconess Foundation's Vamos youth service launched a joint art workshop, Aurinkopaja, for Ukrainian youth in the summer in Jyväskylä. There will be four workshops of about six weeks each, starting in June, August, November and January. Participants are young people aged 15-29 who have fled Ukraine. In addition to learning Finnish and English, the programme includes guidance and counselling in their own language, working together and learning about local services. The young people themselves can also be involved in designing the Aurinkopaja programme.
"The best thing about the Aurinkopaja is that there are plenty of Finnish speakers who have time to explain things like grammar. We've got to know Finnish people, but we don't want to bother them with questions about why things are spelled the way they are. That's what people are here for. It feels good to be able to ask for help and know that you're not bothering someone else," says Povh.
"Although usually the best answer to grammar questions is that it is an exception," laughs Kazin.
Despite the help available at the Aurinkopaja, there is a shortage of Finnish language teachers, according to Povh.
"You can't get anywhere without language skills, and every time we go to a course we'e told that there are not enough teachers. The lack of teachers and volunteers is a big problem for all those who come from Ukraine. You can get textbooks from the library, but they don't answer your questions."
Career advice and insight
Young people find many different routes to the Aurinkopaja. Or, as in the case of Kazin and Povhi, Anna finds them.
Anna Randel from Vamos is one of the coaches at the Aurinkopaja. She spends half of her working hours at the Info Center, a multilingual service point where you can get guidance and advice on everyday matters. Randel serves clients in her mother tongues, Russian and Estonian, as well as in Finnish and English. She also speaks Ukrainian.
"The young people at the first Aurinkopaja were almost all children of mothers who had visited me at the Info Center. Once a week, I run a remote office in the multicultural centre Gloria. There are Finnish language groups there three times a week. My on-call service starts immediately after the language group, and I have got some young people from there too. The young people have brought their own relatives and friends, some of them find the Aurinkopaja through the website and Facebook ads. We also have a partnership with the Red Cross," says Randel.
So far, three sessions have been organised at the Aurinkopaja. One course lasts six weeks and involves five days a week. In the most recent course, there were about ten participants at a time.
"Young people's situations change quickly – one recently returned to Ukraine because his partner was hospitalised on the battlefield. Some know straight away that they want to work here, for others the idea ripens over time. Some have a strong desire to return home as soon as possible." Randel is silent for a moment. "They're really worried."
The future plans of Oksana Povh and Oleksii Kazin in Finland are clear. Kazin's dream is to attend university. In Ukraine, he completed three years of IT training and worked in an electronics shop. He hopes to find work in the IT sector in Finland.
Povh is a registered nurse by profession and plans to pursue the same work in Finland. She has a degree in accountancy from Ukraine and worked in a bookshop before the war.
"I've heard that there is a shortage of nurses here. That's why it seems like a good option."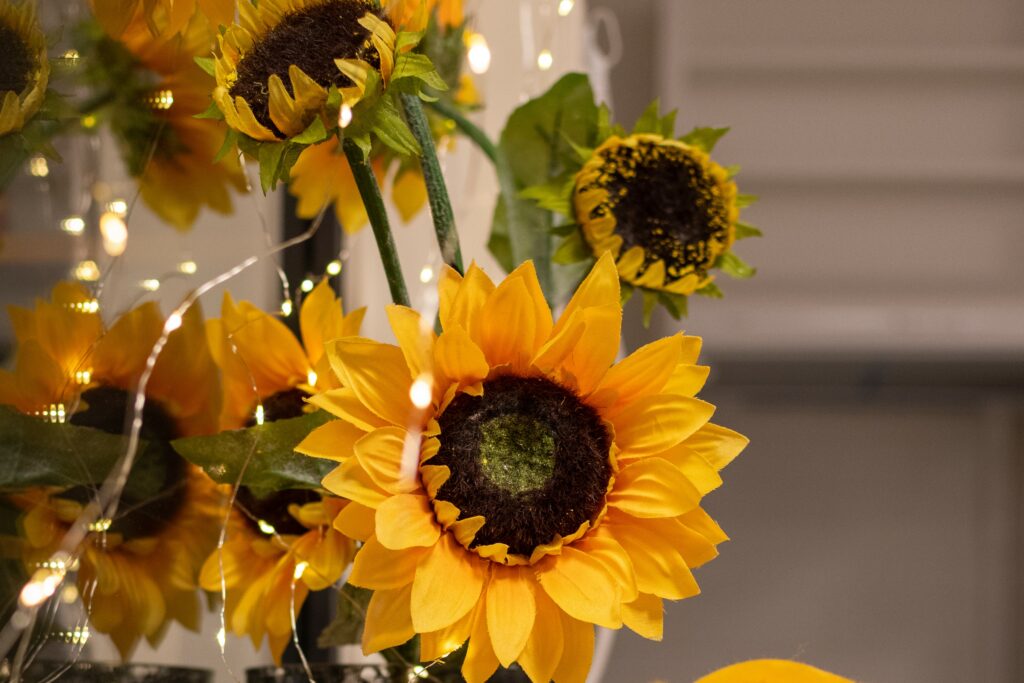 From survival to finding your passion and voice
Randel stresses that there is no such thing as a typical Aurinkopaja participant, as young people come from very different backgrounds. According to him, many young people in Ukraine have no experience at all of things like career coaching. "You have done what your parents do and studied what you were told to at home."
This is due, among other things, to cultural differences. Some of the young people who have arrived in Finland are studying remotely at a Ukrainian university or vocational school, while others are studying in both Ukraine and Finland.
"In Ukraine, people on the lists of secondary education institutions cannot register as unemployed jobseekers in Finland because they are full-time students by law. They then have nothing here. There are also long queues for Finnish language courses. The next free integration courses here are in March and April," says Randel.
Opportunities to meet new people and make friends
"Our aim is for the participants of Aurinkopaja to become friends with each other. Then it's easier for them to go together, for example to youth facilities, for walks and to visit villages. We have young people who have spent months within four walls in difficult family situations. For them, these encounters are really important."
Randel hopes that as many people as possible will find their own path at Aurinkopaja.
"I would like young people to focus on finding their passion and their voice, rather than on surviving and adapting. Every young person deserves opportunities and the freedom to make decisions from their own perspective."
Text and Photos: Kiira Suoranta, Deaconess Foundation
Tranlation Mark Waller
Also these might interest you: