First strategic year – renewing together
1.7.2022
Spring is a time for academic certificates. Many students and pupils have already received feedback on the work done over the academic year. In the working world, we don't give out certificates, but with summer around the corner, it's a good time to appraise the past period, says Deaconess Foundation CEO Olli Holmström.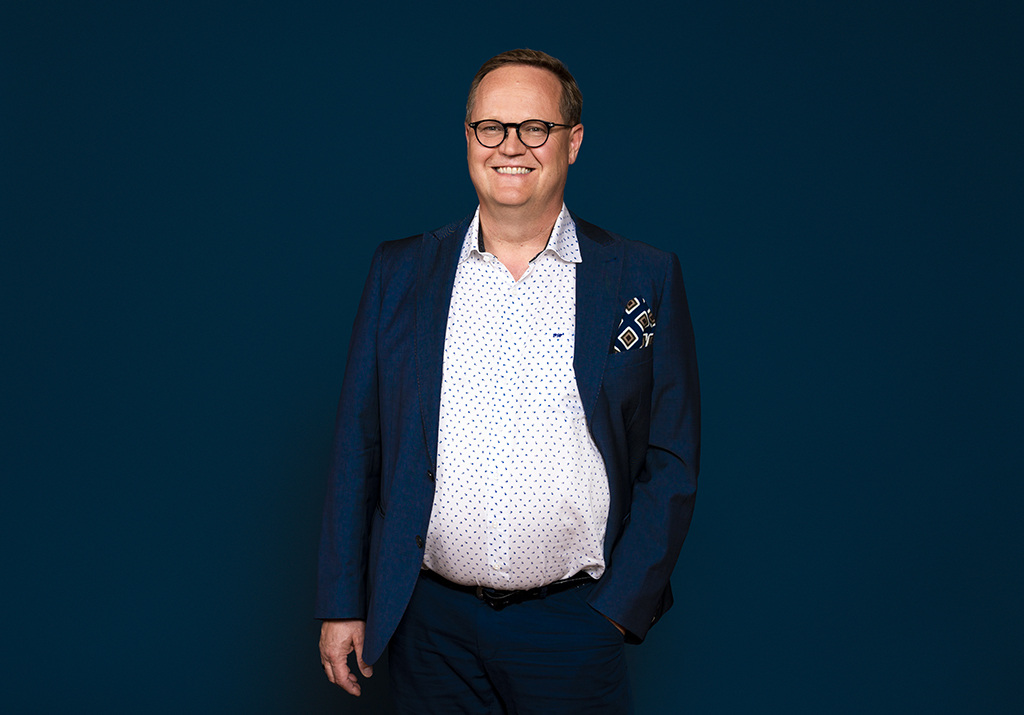 Exactly a year ago, our board approved a new strategy with ambitious and measurable targets for our four priorities. Although the past year has been challenging in the health and social services sector, together we have achieved much.
Our staff have done a fantastic job of driving the strategy forward, while our frontline and customer work has required more stretching than usual. Covid-19 and staff shortages have been a challenge. In the spring, we were all affected by the crisis in Ukraine. And distress, worry and anxiety were not restricted to the workplace either.
Despite all this, we managed to take big steps. We launched the Youth Programme to make young people's voices heard more strongly in society. We continued to expand nationwide and we are opening more and more branches. For example, the first low-threshold civic activity centre D-station is about to open in Oulu. We paid particular attention to developing our working community. We revamped our induction practices to make them more welcoming and welcomed our Filipino colleagues.
Towards a unified Deaconess Foundation
At the start of the year, we moved closer to our goal of a unified Deaconess Foundation by reforming our management system and merging our three business areas into one. Our aim is to clarify our social welfare services and the division of labour between our charitable and business activities.
But we wouldn't be a Deaconess Foundation if we didn't also talk a lot about values. May was a month of values, during which together with all our staff we reflected on what is important to us and how we build a common culture.
And even before the summer break, we would like to announce that from next year we will be bringing our social services within the single Rinnekoti business brand. Going forward, the Deaconess Foundation's Rinnekoti will serve not only people with intellectual disabilities, but all our clients. The name was not a difficult decision, as Rinnekoti has deep roots in the history of the Deaconess Foundation. Rinnekoti is already a nationwide operator, offering impressive support to our clients all over Finland.
But more important than the brand name is building a shared culture and a future working community. We want to be the boldest workplace in the social and healthcare sector, where you can take your heart as well as your skills.
A clear way ahead
As for many pupils and students, the past academic year was a busy one for us. We could not have survived it without the whole staff pulling together. In its first year, our strategy has proven to be a success. It has given us a clear direction, but at the same time has enabled us to respond quickly to changes in society. We have also had a lot of fun and enjoyment working together with our clients.
Spring is a time for thanksgiving. Our own people and all our partners who have been involved in our work for human dignity deserve appreciation for their good work. It's great to proceed from here.
A warm thank you to each and every one of you and have a great summer!
Olli Holmström, CEO of the Deaconess Foundation Group.
Translator Mark Waller
Also these might interest you: