Sustainability is intrinsic to our strategy
15.5.2022
Sustainability is an integral part of the 155-year-old Deaconess Foundation, stemming from our values and our purpose.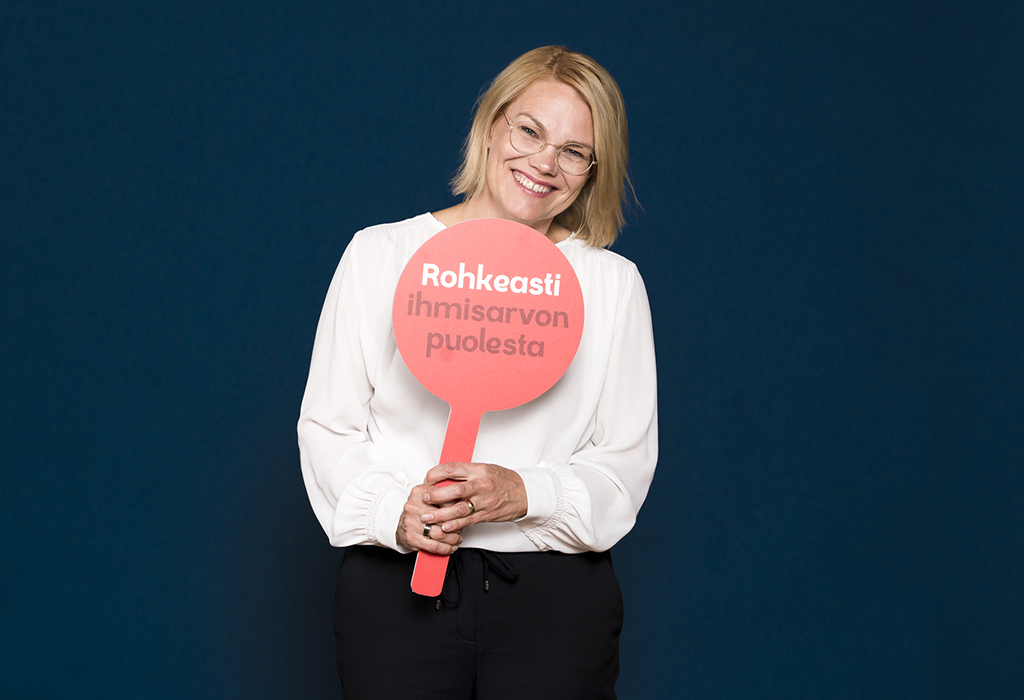 In 2021, we took an important step forward when sustainability became part of the Group's new strategy. In practice, this means that we promote the UN Sustainable Development Goals (SDGs) – as defined in our Sustainability Programme – in all our activities.
As part of the strategy, sustainability must be managed and monitored in a more targeted way. Throughout 2022, we will develop more systematic metrics and monitoring. We don't consider sustainability as an isolated activity, but as part of the daily work and management of the Deaconess Foundation. So it's important that we continue to have an open discussion with everyone about where we as an organisation need to improve and develop.
The results of the reputation survey carried out in the autumn provide a good basis and direction for further work. Staff consider the Deaconess Foundation to be an open and sustainable employer. They expect bold acts of sustainability, especially in the way the Deaconess Foundation contributes to reducing inequality and increasing well-being in society.
Our sustainability work was awarded 2021
For the Deaconess Foundation, sustainability is above all about impact, which is reflected in a lasting change for the better in the well-being of customers and staff. As a social actor, we must constantly interact with the world around us, both at home and internationally. We need partners to work with us on bold sustainability actions, big and small.
A great example from last year is the temporary shelter for homeless young people that we opened in partnership with the The Blue Ribbon Foundation.  Our sustainability work was awarded the most impressive endeavour of the year by the Finnish Association of Social Enterprises (ARVO). In addition, the Vaikuttavuusseura, which promotes the efficacy of Finnish social welfare and health care, awarded theVamos youth service the social impact of the year award.
This year, we will continue our sustainability programme, which we have developed jointly with our staff. It includes concrete and measurable development steps to promote the UN Sustainable Development Goals throughout the organisation.
Examples include improving well-being, boosting recycling rates, reducing waste, increasing client involvement and strengthening equality across our community. Every employee has an important role to play in contributing to these goals.
Our aim is to boldly strengthen our social footprint and determinedly reduce our ecological footprint. We welcome everyone to join us in this work.
The writer Laura Niemi is the Director of Communications and Sustainability at the Deaconess Foundation.
Also these might interest you: