Tukialus service and Youth Street Work take help to people on their own terms
7.3.2023
The Deaconess Foundation's Tukialus project provides people with substance abuse and mental health problems on the street help on their own terms. The city of Lahti will launch a separate project in the spring called Youth Street Work. Its target group will be people under 18 years of age.
It's almost noon, and Nina, Hanna-Mari and Hanna are getting ready to start their daily tour of the streets of Lahti. They pack their rucksacks with hats, woollen socks, menstrual hygiene supplies and contraceptives. They also take a laptop, an extra phone and a first aid kit.
Nina and Hanna-Mari have been working for a year as project workers for the Deaconess Foundation's Tukialus (literally, 'support vessel') project, and Hanna joined a month ago to do a traineeship as part of her social work studies.
"I wanted to do a traineeship at Tukialus because here I get to meet clients in their everyday environment," says Hanna.
The streets are the everyday environment for the Tukialus clients.
"Our target group are the most vulnerable people on the street: people with substance abuse and mental health problems who are on the margins of the margins," says Robert Koski, the Tukialus Project Manager.
"This society is built for those who know how to be in the right place at the right time. If you can't manage this, you drop outside the services pretty quickly. We help such people deal with issues like homelessness, family problems, health problems, social benefits or really any area of life."
The key is to build trust
Every weekday, Nina, Hanna-Mari and Hanna walk the streets of Lahti, talking to people and giving them the supplies they need. On average, they spend about four hours a day on the streets, in addition to their daily work in the office.
Before they leave, the trio pack some yoghurt drinks, snack puddings, sandwiches and grapes for the clients. When approaching new people, offering food can also be a way of making contact.
"The most important thing in our work to meet people straightforwardly and to build trust. We offer people help on their own terms, and this can only happen when trust is established," says Koski.
"Things will work out"
Nina, Hanna-Mari and Hanna head to a shopping centre in the centre of Lahti, where they meet their first familiar client. They discuss how to get things done if your phone is broken.
The journey continues. At the second shopping centre, there's a group of a dozen familiar faces. Nina, Hanna-Mari and Hanna split up to meet and catch up with people.
Nina talks to Heidi*, who has been helped by the Tukialus to buy a flat. The apartment is already arranged, but now she needs to check where an important document has become stuck.
Heidi is running out of time on the phone, so Nina lends her the Tukialus phone and calls the social services office herself to make sure everything is OK.
"There are no words to express how important the help I have received from the Tukialus has been. This is the best way I can describe it," says Heidi, making a heart shape with her fingers.
Nina slips another sandwich into Heidi's bag and tells her to take care.
"Things will work out. I'll call you the day after tomorrow when I've confirmed things with social services. Please answer when I call, okay?"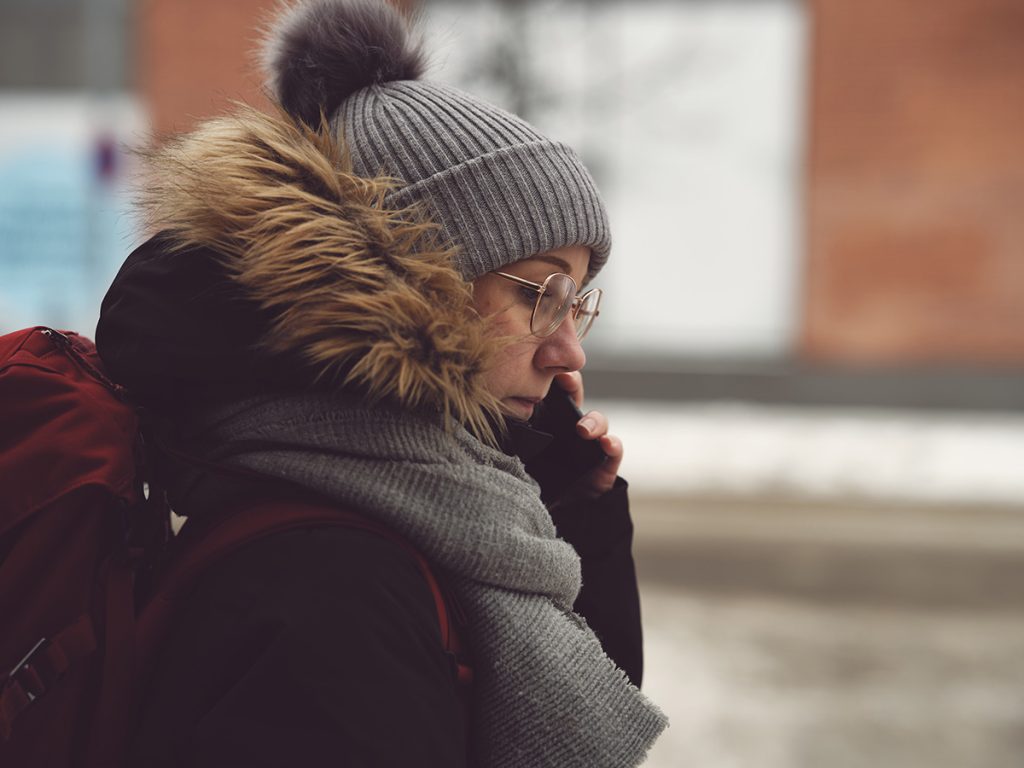 Supporting a fearful patient at the dentist
On the other side of the street, there are two more familiar clients.
"The Tukialus people are a source of good hope for us," they say.
After exchanging stories and sharing a snack, Nina, Hanna-Mari and Hanna turn back towards the first shopping centre, where Tukialus clients often hang out in the afternoons.
"We follow pretty much the same routes most days, as we know roughly where our clients go. In summer, we also go around parks as people spend more time outdoors."
Deaconesses Foundation Youth Street Work starts this spring
In addition to Lahti, the Tukialus project operates in Helsinki and Tampere. In spring 2023, a pilot project for street work for young people under the age of 18 will be launched in Lahti as a separate initiative.
The pilot project is based on the observation that the street environment is full of young people among whom there is a high level of substance abuse. Linked to this is the widespread concern about youth gang activity.
"Young people on the streets often first and foremost need safe adults in their lives. Building trust with young people is particularly crucial. When our workers get inside the culture of young people, they can spot problems that otherwise remain hidden and offer help," says Koski.
Social worker recruited
The central principle of the Deaconess Foundation is that no one is blamed, judged or punished. However, when working with young people, the Child Protection Act must also be taken into account, which sets its own requirements for the point at which a minor's life choices must be subject to intervention, even against their wishes.
"Youth street work is a pioneering project that will certainly challenge the general thinking on how to tackle young people's problems. This will certainly require a balancing act. That is why we have recruited a social worker who knows both the law and this environment intimately," says Robert Koski.
Fixed attitudes an obstacle
Nina, Hanna-Mari and Hanna have arrived back at the corner of Lahti's main shopping centre. A client stops to thank Nina for going with him to the dentist.
"It was really important for me, because I was scared."
Another client joins in to praise the Tukialus workers.
"They listen to us as people. It's not always easy for us to talk to 'normals' because they have so many attitudes about us. They imagine that all drug addicts are the same, that there is a certain type that's a drug addict. There isn't."
*Heidi's name has been changed.
Writer Anu Räsänen
Photos Samuli Skantsi
Translator Mark Waller
Also these might interest you: