Deaconess Institute investigates the treatment of traumatized refugee children and young people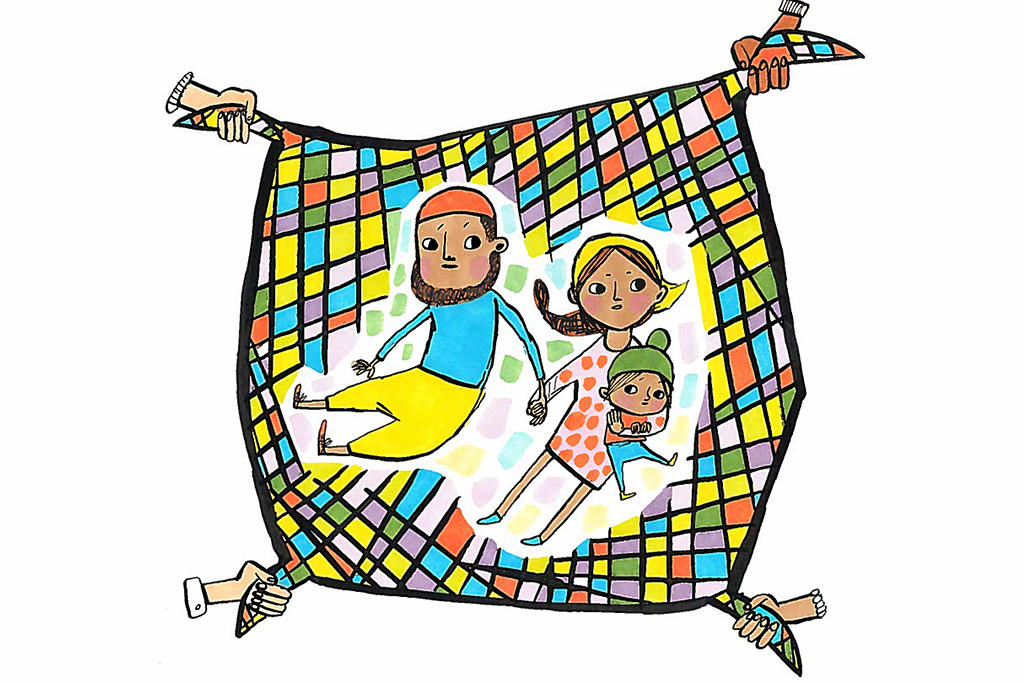 Health care professional have not been given additional training with respect to refugees and multiculturalism, and they feel that their skills and knowledge are deficient for recognizing and treating trauma in children and adolescents. But the desire to learn is intense. The Deaconess Foundation in Helsinki published a report in 2017 that focuses on the treatment of refugees and young people in Finland who have been subject to trauma.
The survey carried out under the children and youth programme of the HDI's Centre for Torture Survivors is based on a questionnaire featuring 143 respondents from across Finland. The survey charted the situation concerning the detection, treatment guidance, and rehabilitation of trauma among children and youth. Employees found it difficult to locate appropriate treatment paths for refugee children showing symptoms of trauma, and thought that the distinctive characteristics of work with refugees is not sufficiently recognized or taken into account in resources.
"The survey asked about issues concerning health care, but I was glad to read how the professionals focused a lot of attention on their ethical perspectives and values", says Sandra Hagman, Project Worker for the child and youth programme at the Centre for Torture Survivors
"Many of the open-ended questions raised concerns about shrinking social values, while on the other hand employees highlighted their motivation to work with people with refugee backgrounds."
Pressing need for psychiatric treatment goes unnoticed
There are now more child refugees in the world than during the Second World War.
The world has the largest number of refugee children since the Second World War. There are also thousands of refugee children living in Finland. According to statistics, 25% to 35% of refugee children need psychiatric treatment due to being traumatised, but this need often goes unnoticed.
The Centre for Torture Survivors' work with children, young people and families started in 2010. The on-going project focuses on the treatment of traumatised children and adolescents who have come as quota refugees. The programme has also trained almost 1 700 mainly health care and specialist health care practitioners throughout Finland. The programme is being funded with a six-year (2016-2022) operating grant from the EU's Asylum, Migration and Integration Fund (AMIF).
"In our training events around Finland, we have noticed that on the ground there is a will and a desire to learn more about war trauma and its treatment. Municipalities and municipal federations also have a clear desire to change their practices and clarify their treatment paths", explains Project Manager Marjo Neste.
Training, resources and nationwide operational models needed
On the basis of survey, training and patient work, the programme for children and adolescents recommends the establishment of development points to help traumatic refugee children and youth to access better treatment.
To begin with, health care staff should be trained at basic level at maternity and child health clinics and in school health care to identify the trauma among refugee children. Secondly, nation-wide approaches and treatment instruments are needed for treating children and their families, for treatment paths and the division of labour. Thirdly, healthcare resources must take into account the special features of the work, such as the high need for social guidance and psychoeducation, the possibility of vicarious trauma among employees, and the additional time required for interpretative work. Fourth, it is recommended that interpreters be trained in therapeutic work.
"We have a high level of education and strong professionalism in Finland. Health care professionals therefore have all the prerequisites to attend to and treat patients with a refugee background. It only takes the courage to face people from different backgrounds and to believe in what you're doing. The work to be done among people is anyway fundamentally the same".

Further information
Marjo Neste, Project Manager
firstname.lastname@hdl.fi
Laura Niemi, Communications Director
firstname.lastname@hdl.fi
Also these might interest you: