The Deaconess Foundation is an official partner of Helsinki Pride 2023
5.5.2023
The Deaconess Foundation works boldly for human dignity, building a more just society every day of the year. We have been actively involved in Helsinki Pride for five years in a row.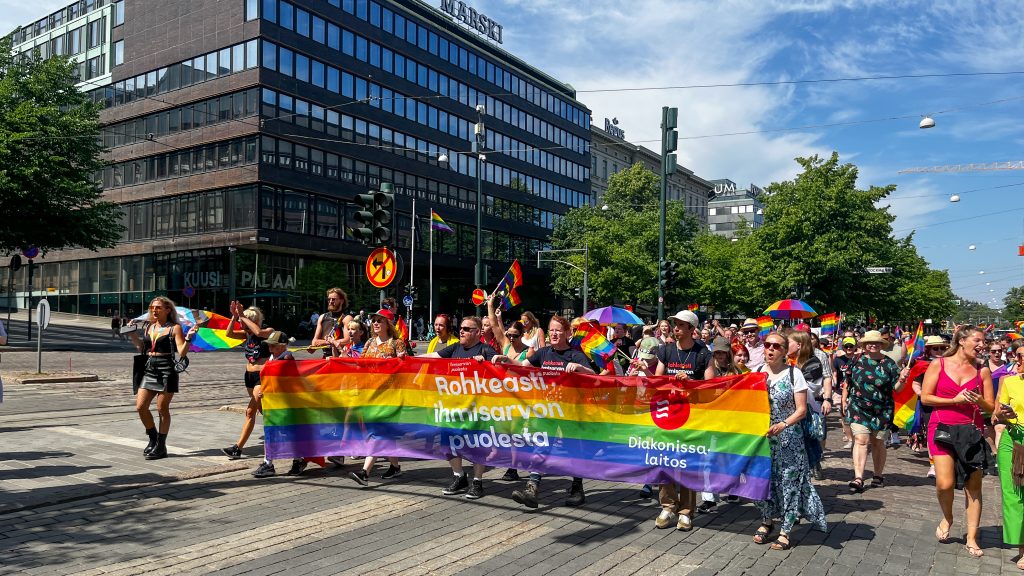 Helsinki Pride is Finland's largest human rights event. This year the theme of the event is Joy and Riot. Both are needed when changing the world: The world does not become more equal just by waving a rainbow flag, although showing support in that form is also great. Actions and words to encourage change are needed every day of the year.
"Respecting diversity and meeting people as equals is in the center of Deaconess Foundation's work. This is written down both in our foundation's values and our sustainability program. Participating in Pride is a long-awaited and wonderful opportunity for us to make an impact and be boldly involved in making the world a better place," says Laura Niemi, Deaconess Foundation's director of communications and sustainability.

Further information
Director of communications and sustainability Laura Niemi, laura.niemi@hdl.fi, +358503738602
Also these might interest you: